Life's a Marathon - Take it one step at a time
Posted by Team HFM on October 06, 2015
GO ANN & KEVIN!
HFM's very own Ann Cohen and Kevin Quiros are running the Hartford Marathon again this year!  If you are running too be sure to let us know or just come down to cheer them on!  We'll try to post pictures after the race, though they've made us promise not to take "Before & After" shots.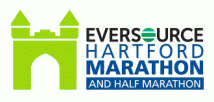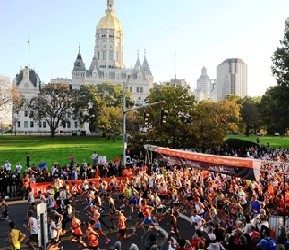 About the Hartford Marathon Foundation
The Hartford Marathon Foundation, Inc. is a nonprofit organization founded in 1994 to create and manage fitness events that inspire people to be healthy and fit.  Located in Glastonbury, Connecticut, the Hartford Marathon Foundation organizes nearly 42 annual athletic events, including the Eversource  Hartford Marathon, and 25 training programs. For more information, visit www.HartfordMarathon.com,  or follow the Hartford Marathon at Facebook.com/HMFevents or on Twitter @runHMF
Community Impact
Since 1994, the Hartford Marathon Foundation has injected over $100 million into the Hartford area and has raised over $5 million for dozens of community charities.  Since 1998, over 10,000 adults and children have participated in Hartford Marathon Foundation Training programs designed to help people begin or build a running or walking program.