Wow, What's Not Uncertain These Days?
Posted by Team HFM on November 10, 2021
In case you missed our 2021 Fall Webinar, watch it here now!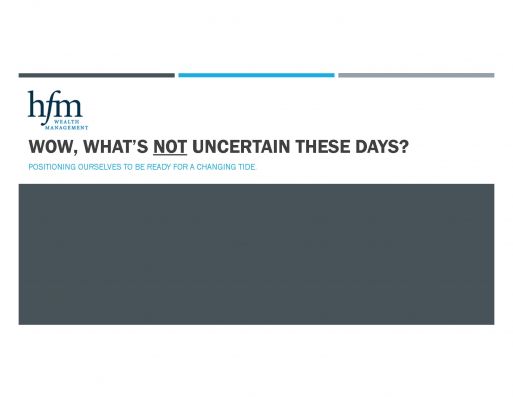 Presentation Note:Industry discussions do not represent a personalized recommendation of a particular investment strategy to the reader. You should not buy or sell an investment without first considering risks, whether it is appropriate for you and your portfolio, and without first consulting with your financial advisers. Additionally, any discussions and the information on which they are based can become out of date at any time. All expressions of opinion are subject to change without notice in reaction to shifting market conditions. Data contained herein from third-party providers is obtained from what are considered reliable sources. However, its accuracy, completeness or reliability cannot be guaranteed.  The mention of any company in an industry analysis should not be construed as a recommendation or endorsement.